Janesville Agency, Inc. located in Janesville, Minnesota
Janesville Agency, Inc.
Since 1948, Janesville Agency has been serving the insurance needs of Janesville and surrounding communities. As an independent, full-service insurance agency, we've partnered with the industry's leading insurance companies to offer you the best coverage at a competitive price. Whether you are looking for affordable home and auto insurance, protection for your family farm or business, or insurance for a new endeavor, we are committed to a high standard of excellence in all that we do to build a firm relationship of trust and service for our clients.
Call us today at 507-234-5646.
---
Agents
Our commitment to you, our customer, is to make you feel comfortable with your insurance purchase. From educating and determining your insurance needs to quick responses for your important questions, we are here for you.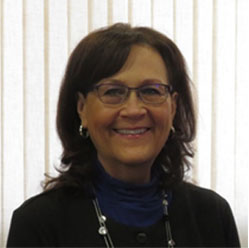 Agency Manager
MN License #60863
Since 1990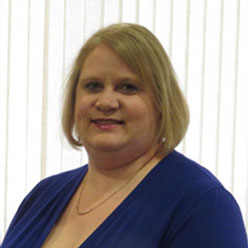 Customer Service Agent
MN License #40585326
Since 2016
---
Personal
Life has a way of throwing surprises at you when you least expect it. Protecting yourself and your family with proper insurance is a great way to secure your future and give you peace of mind to manage the uncertainties of life. We know choosing the right insurance can be stressful; we'll help you look at the big picture to safeguard what's most important to you.
Home
Whether it's your first home, seasonal cabin, apartment or condo - we offer coverage options for your home and personal property.

Farm
From hobby farms to large operations, we can build a comprehensive package to protect your home, income, and livelihood.

Auto
Looking to insure your car? Your truck? Motorcycle?
We can help!

Umbrella
Additional liability protection against expensive lawsuits beyond your basic policies.

Recreational Vehicles
From the lake to the trails – coverage specially designed for your ATVs, golf carts and watercraft.

Life & Health
We'll help you find the right Universal, Whole, or Term Life policy for you.
Offering health insurance options for you and your family now and into retirement.
---
Commercial
You want to provide your customers with the best in products and services. Why should you want anything else when it comes to protecting your business and employees? Insurance for your business can help protect against expenses related to property damage, liability claims, data breaches, or an employee who has become hurt or ill due to their job. You can count on us to give you a complete evaluation of the right coverages for your business, as well as prompt everyday service to keep your business running smoothly.
Property & Casualty
Specialized coverage to protect your large or small business and autos.

Employee Benefits
Group Health and Dental
Accident Insurance
Disability Protection
Group Term Life

Bonds
Providing financial strength to back your business.

---
Claims
How to submit a claim
For after-hours emergencies, please feel free to contact your carrier to file a claim.
Auto Insurance Claims
Make sure everyone is ok and call 911 if necessary.
The key information to exchange with another party in the event of an accident is name, address, phone number, driver license number, license plate number of the vehicles involved, and auto insurance company and policy number.
Do not discuss the accident or admit fault.
Property Damage & Other Losses
It's best to report damage or loss to your agent as soon as possible.
Take necessary precautions to protect your property from further damage.
If possible, take photographs of damaged items.
If there are witnesses, obtain names and addresses.
Keep receipts for all expenses incurred.
---
Legal
Coverage cannot be bound or changed by voicemail, email, or fax and is not effective until confirmed directly with a licensed agent.
Please note that any products of Janesville Agency, Inc. are not deposits or other obligation of, or guaranteed by, Janesville State Bank or an affiliate of the Janesville State Bank.
This insurance is not insured by the Federal Deposit Insurance Corporation (FDIC) or any other agency of the United States*, lender or affiliate of the Janesville State Bank.
---
Insurance Partners
As a Trusted Choice Independent Insurance Agent, Janesville Agency has developed partnerships with multiple carriers allowing us to design a complete insurance package for your personal & commercial insurance needs.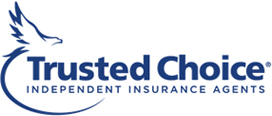 CNA Surety
Erickson-Larsen, Inc
K&K Insurance Group
Risk Placement Services
Get a Quote
Interested in obtaining a quote or just have a general question? Drop us a line and we will get back to you promptly.
Hours: Monday-Friday 8:30-4:00 or by appointment
Phone: 507-234-5646
Fax: 507-234-2191
Email: insurance@janesvilleagency.com
Disclaimer: Coverage cannot be bound or changed by voicemail, email or fax and is not effective until confirmed directly with a licensed agent.